We help the world's fastest growing companies to
find the perfect office space!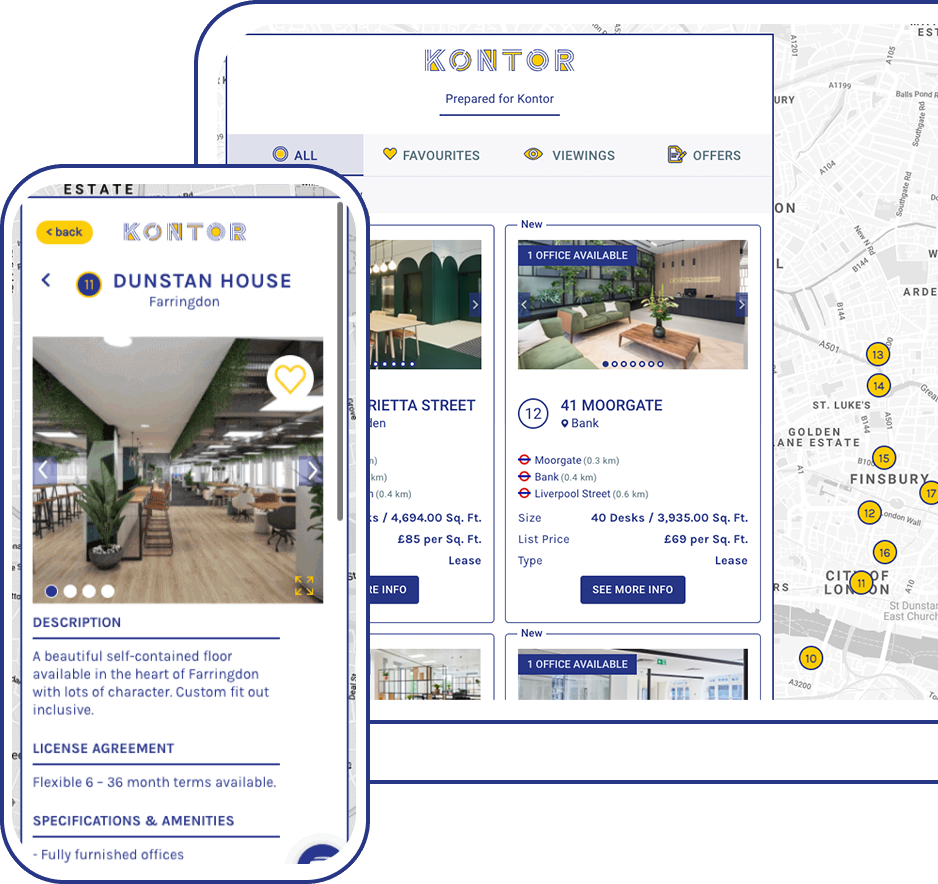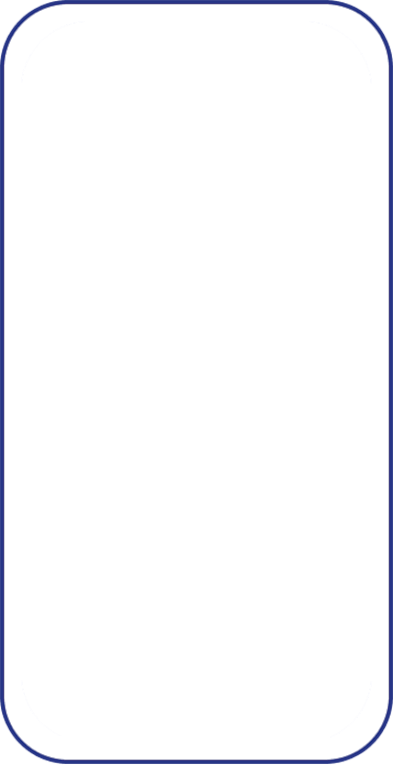 Trusted globally by
over 600 scaleups and unicorns
Some are fourth or fifth timers with Kontor. Most we've earned through word of mouth.
See More
Flexible Spaces
Make hybrid work, work. The perfect office space for your team is out there, whether it's managed, serviced, leased, part time or full time, we can help!
Dedicated Experts
Fast replies, friendly faces, always on your side. Our workplace experts are armed with years of experience, up to the minute market availability and tip top tech to make your whole experience a breeze.
Rated 5
Honestly! Take a look at our 180+ Google reviews to see how we've helped scaleups and unicorns around the world find their perfect office space.
"Kontor has played a huge part in Monzo's journey. What makes them different? 2 things; they care and they can move as quick as Monzo, which is pretty quick!"
Some of our Available Properties
View Available Offices
That
'how do we get the team back together?'

moment

AWESOME TEAMS DESERVE AN OFFICE THAT HELPS THEM DO AWESOME THINGS

Working from home has its upsides but some things are really missing. Like *feeling* what's going on. Serendipity. Relationships. For innovators who rely on being in the same room to spitball ideas at speed, that's an issue.

So the search begins for a flexible space that ticks all the boxes. Even if you've loads on your plate already or there's uncertainty around your hybrid work plans, finding an office doesn't have to mean a to-do list meltdown.

A PATH THROUGH THE UNKNOWN-UNKNOWNS

Life is more complicated than ever, and you're probably wondering what the Office Of The Future looks like.

How much space do you need? How long for? Are the start/end dates flexible? When to start looking? How to manage the process? Are there deals to be had if you sign up now? Must you pay for days you don't use? Don't worry, we'll get you all the answers.
YOU DON'T HAVE TO GO IT ALONE
No two office searches are ever the same. Understanding the vibe of your company matters, at least as much as the ability to adapt.
We know this first hand. We've moved around a fair bit over the years. Scaling up, down, and back up. All the while figuring out how to make an office first strategy, combined with WFH and remote, all add up. Rest assured, it can be done!
Looking for the expertise you can trust, from people who are on your side? Offices are personal. So are we.
To see your next office, answer some quick Q's
Going global? We've been there!
Finding offices all over the world
From London to Los Angeles, Singapore to San Francisco, New York to...you get the gist. Wherever you're looking, we cover the whole market.
HYBRID OFFICES


FOR A MIX OF IN-HOUSE AND REMOTE

The option of having employees meet for some of the time and WFH the rest? At a fair price? And in a way that works, rather than the horrors of hotdesking? Yes, it can be done. Talk to us to find out how a hybrid office could tick the boxes for you.
Fully-managed


Flexible offices

Minimal fuss.
Fast turnaround.
Plug 'n' play desks.

(Our service is completely free for you because we get paid by the office operator. Not bad, right?)
LEASED OFFICES


FROM SHORT TO LONG TERM

Put down roots.
Stay a while.
Have things your way.

(In this case our service is either free or comes at a small % fee. We're not always the cheapest, but there's a reason for that. Why not check out our Google reviews?)
Find out more about the locations we cover
"GoCardless have worked with Kontor on opening our offices in Paris, San Francisco and New York. Kontor feel like a member of the GoCardless team and I couldn't recommend them enough."
Need more than just a new office?
Your one stop shop for everything workplace related
Finding offices for scaleups and unicorns is our background, but over the years we've grown our services to help our clients do just that. Grow!
Office Search
Need a new office? A global HQ or 30 person stop gap? From leased offices to fully-managed flexible options, we'll find it for you.
Global Account Management
Think of it like your in-house real estate team. A single point of contact to manage your global workspaces. Sweet!
On-demand Workspace
Give your employees the flexibility to work where they want, when they want. Choose from thousands of flexible workspaces around the world all from a single app and only pay for what they use. Nice!
For Asset Owners
Workplace Strategy
Struggling to make hybrid-work work? You're not alone. Get expert support to capture and crunch the data into actionable insights to inform your future hybrid work strategy.
Available Properties
Find out more about our services
We couldn't have said it better...
We love our clients! Thankfully, they love us too.
"GoCardless have worked with the Kontor team on a number of projects including opening our offices in Paris, San Francisco and New York. Kontor feel like a member of the GoCardless team and is great at both understanding the needs of our business and consistently delivering a high level of service. I couldn't recommend Kontor enough."
"Kontor were great! They took away the headache of finding and securing an amazing office and did it with a smile. They really have their finger on the pulse, and unearthed some fantastic buildings for us."
"Kontor has played a huge part of Monzo's journey. We've worked with them for around 4 years now, taking us from 14,000 sqft to 130,000 sqft in London. They also helped us to find 21,000 sqft in Cardiff! What makes them different? 2 things; they care and they can move as quick as Monzo (which is pretty quick!) Don't loose this team! Roger and Gavin have been brilliant. They take feedback, listen a...
"Gavin and the team were incredibly helpful with our London HQ relocation and other property projects. I found them to be extremely knowledgeable and responsive to our requests. I wouldn't hesitate to recommend or use them in the future."
"Kontor were great. People buy from people and Sam paid attention to what the company we are trying to grow would be like, the chemistry we were after in the space."
"Super knowledgable, friendly, and able to help in ways you don't even anticipate. I wouldn't hesitate in recommending Kontor to anyone. They'll always treat you like their most important customer, and help you find the perfect fit for your business."
"Jack and the team at Kontor are amazing - they work so hard to help you find your perfect space & make sure that your office move is an easy process."
"Our experience with Kontor was great! The team was very flexible with their schedules to accommodate to our needs as our search involved various office viewings over multiple days and states. Kontor went out of their way to understand exactly what we were after and only showed us offices that matched our requirements. We enjoyed partnering with Kontor and would recommend them to anyone who is lo...
"Working with Kontor has been a breeze. We were outgrowing our old office and Jack from Kontor did not just help us find a bigger space, he also helped us find a space where our company could take the next step in our exciting growth. A company to keep on speed dial when you're looking to scale up."
Jasper Martens

Pension Bee
"Working with Kontor has been brilliant. Sam is always very energetic at getting us into a space within the timeframe we're looking at and always took us to places that were close to matching our criteria. Kontor has a great network of people to rely on and often got us to the front of the queue to view properties."
Ryan Fitzpatrick

VaynerMedia
"The team are very knowledgeable, friendly and easy to work with. During Covid our plans changed several times and Kontor were incredible flexible and accommodating. Searching for space can be daunting esp if you are not so familiar with a location but I felt in very safe hands with the open and frequent communication. The service is fast, friendly, reliable and resulted in us finding a great spac...
"We finally found our new London HQ thanks to Lucy. I have found Kontor to be really helpful during our search and they have done everything they could to find the perfect office for us."
Laureline Ruiz-Zeghal

Labelium
Hooray, we're
regulated!
You want a good job done well. Kontor is fully regulated by the RICS (Royal Institution of Chartered Surveyors). Fully insured. Fully stocked with industry qualifications. Fully… you get the gist.
Seriously though, you should work with us. It'll be fun.
Get going in under 60 seconds